CERN CHILDREN CHRISTMAS PARTY
CERN CHILDREN CHRISTMAS PARTY
CERN CHILDREN CHRISTMAS PARTY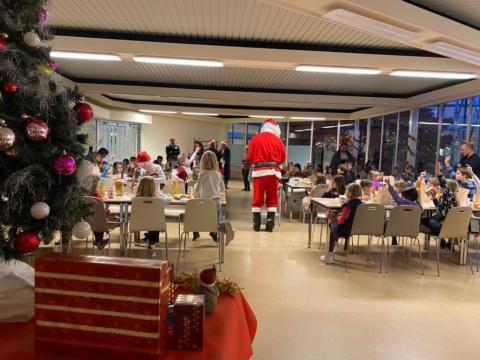 We are pleased to announce that after a two-year hiatus, the Children's Christmas Party is back on the calendar. The CERN Children's Christmas Party, bringing together the children of employed staff members aged between five and seven for an afternoon filled with magic has taken place every year ever since the creation of the Staff Association.
This year the celebration took place on Saturday, December 3rd and welcomed no fewer than 150 children during the afternoon, over two sessions. The children were whisked off to a world of enchantment, thanks to the show, "Zéphirine et les légendes de Noël". A show filled with magic, dance and adventure.
The children were then treated to some Christmas snacks; we would like to thank Novae for their help and generous contribution to this great event.
While children were all busy enjoying their treats, Santa Claus himself made a special appearance distributing gifts to all children.
The Staff Association would like to thank him warmly for taking time out of his busy schedule to visit CERN and bring happiness. 
Finally, we would like to thank the parents for their precious collaboration and help.
Wishing you all a happy holiday season, looking forward to seeing you next year!