Réunion publique de l'Association du personnel
Staff Association public meeting
Staff Association public meeting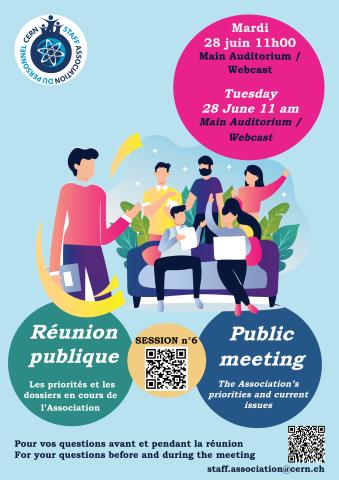 The next Staff Association public meeting will take place on:
Tuesday 28 June at 11.00 a.m.
Main Auditorium 500/1-001 
This meeting will be an opportunity to give you update and the latest information on priorities and current issues.
You may anonymously submit questions as of now through this link or during the meeting.
Please note that the meeting is held in French, translated simultaneously in English and will be available by webcast.
Don't miss this opportunity to get up to date with the latest news and to speak directly with representatives of the Staff Association!