PHOTO CLUB
PHOTO CLUB
PHOTO CLUB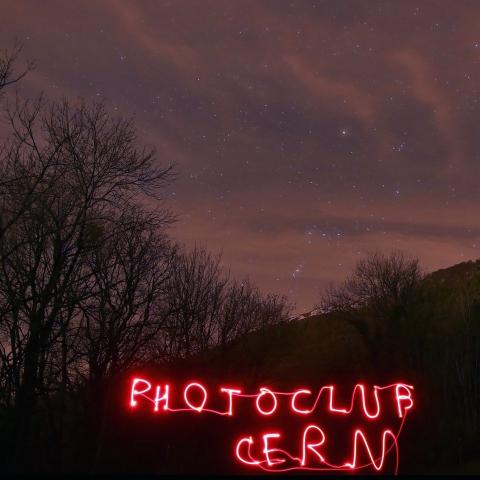 Courses, workshops, outings and much more is being organised for the CERN photo club members as part of the annual program.
The course 'Photography for beginners'  and 'Dark room' are scheduled to restart soon (subscriptions are open!). Don't forget 'Astrophotography', 'Photo painting', 'How to work with a model', and 'Photography with drone' in the following months! 
That's not all! 
Contact us (club-photo-admins@cern.ch egroup) or visit the CERN Photo Club website (https://photoclub.web.cern.ch/) to learn more about the 'Photo of the month' competition and other activities of the club.  
Don't forget to follow @photoclubCERN on Instagram and @CERNphotclub on Facebook.