Discover the new website of the Staff Association
Discover the new website of the Staff Association
Discover the new website of the Staff Association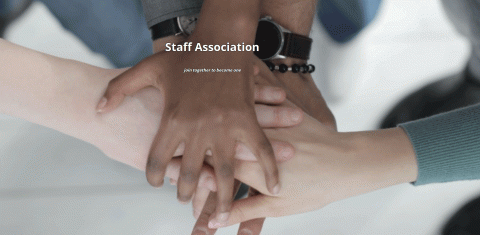 Migrating to Drupal 8: an obligatory pathway!
The Staff Association's website had to migrate to Drupal 8, as did all of the Organization's websites.
We therefore decided to take this opportunity to review not only the content but also to improve the structure and design to make it easier for you to find information but also to make you want to consult it!
The communication challenge
The Staff Association continuously seeks to improve its communication, especially through its web pages.
This new site of course highlights the mission of the Association, which, as a statutory body of the Organization, is to represent and defend ALL members of personnel.
This site will also give you the opportunity to get to know better the values that guide your Staff Association:
The representation and defence of the personnel, through all the official bodies in which the Association participates;
The union and integration of newcomers within the Organization but also of their families in the region through the various socio-cultural activities proposed; and moreover,
Support and assistance to any member of the personnel.
This communication will take place in a more user-friendly environment and with a more intuitive navigation.
Acknowledgements
We hope that the Staff Association's new website will meet your expectations and give you a better understanding of the scope of the activities covered.
The in-depth renovation of the website has been carried out thanks to the collaboration of various departments.
We would like to express our sincere thanks:
Sotirios Boutas, member of the Organisation's web team in the International Relations sector;
The entire Drupal support team of the IT department, especially Eduardo Alvarez Gonzalez, Konstantinos Platis and Konstantinos Samaras-Tsakiris ;
Georgio El Helou, CMS Fellow
for their collaboration and all the help they have given us.
We would also like to take this opportunity to thank warmly Catherine Regelbrugge and Lenka Thomas Bajbarova, the Secretariat of the Staff Association, for their work. They were the driving force in the creation of the website, the graphic design and the writing and translation of the contents. We cannot fail to mention all the energy and work that our vice-president and website expert Almudena Solero has put into this project.
Congratulations, to all of you, for the result obtained!
The new website will always be in evolution, we count on your feedback to enrich its future improvements!