SUMMER CAMPS AT JARDIN DES PARTICULES
SUMMER CAMPS AT JARDIN DES PARTICULES
SUMMER CAMPS AT JARDIN DES PARTICULES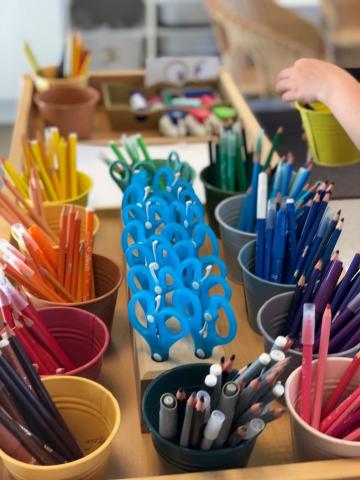 The CERN Staff Association's summer camp took place between July 4 and 22.
A rich, warm and fun experience for all of us: children, families and educational staff.
A dozen children aged between 1 and 4yo, accompanied by qualified and experienced staff in the field of early childhood, were able to share summer days of play, imagination and creativity.
Between welcoming moments, play and discovery workshops, a meal-sleep break and afternoons full of splashes in the water, the weeks unfolded offering our young public different opportunities for awakening and stimulation.
Many thanks to the children for their joy, liveliness, curiosity and collaboration. Without our main actors our camp could not have been so intense and interesting!
A big thank you to the families for this beautiful experience of sharing, conviviality and for the confidence they have shown.
A childcare facility open to all!
Le Jardin des Particules
https://nurseryschool.web.cern.ch
0041 22 767 36 04