YOU and THE STAFF ASSOCIATION
YOU and THE STAFF ASSOCIATION
YOU and THE STAFF ASSOCIATION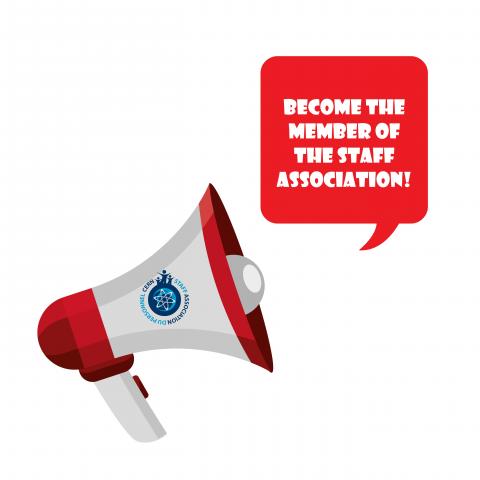 The Association, Your Representative to Management and Member States
Article S VII 1.01 of the Staff Regulations and Rules (S&RP) states that "[…] relations between the Director-General and the personnel shall be established either on an individual basis or on a collective basis with the Staff Association as intermediary".
This important role of the Association's delegates, to be the spokespersons of all the Organization's personnel to the Director General and the Member States, is given concrete form by regular participation in the various joint committees defined in the S&RP. The most important of these are:
The Standing Concertation Committee

, which is the official joint body for information and concertation between the Director General and the staff delegates. It is composed of five members of the Staff Association and five representatives of the Director General and meets at least once a month.
The Committee examines all questions relating to the employment and working conditions of members of personnel, in particular remuneration, social protection (in particular health insurance and the Pension Fund), promotion and career development, and general working conditions.
The TREF, a tripartite forum where your representatives meet with delegates from the Member States, in the presence of Management, to explain the personnel's position on the various issues dealing with conditions of employment.
The Finance Committee also systematically gives the floor to the Association after the report given by the President of the TREF.
Membership Campaign
In the March issue n°357 of ECHO, the Association informed you that it had launched a new membership campaign: each staff delegate contacted at least 20 people by sending them a letter that you will find here. Each recipient, in turn, was asked to send the letter to between 5 and 10 of their colleagues employed and associated members of personnel.
For a more diverse Staff Association, LDs, fellows, and all types of MPAs are most welcome to join!
There is still time! Become a member of the Staff Association and call on your colleagues to join!
For any questions or information, you can always contact the secretariat of the Staff Association.
The Association, a persuasive force... thanks to you!
In order to be effective in its role as a representative as mentioned above and to be convincing in front of its interlocutors, the Association needs a large support from the personnel, that is to say from all of you!
Become a member of the Association! But also:    
Come and get informed at our public meetings;
Discuss your concerns with your delegates at the Staff Council;
Express your point of view by answering our surveys.
Together and united, we will be stronger to ensure that CERN remains not only a laboratory of scientific excellence, but also an exemplary employer at the forefront of progress in the social field.