Public Meeting
Public Meeting
Public Meeting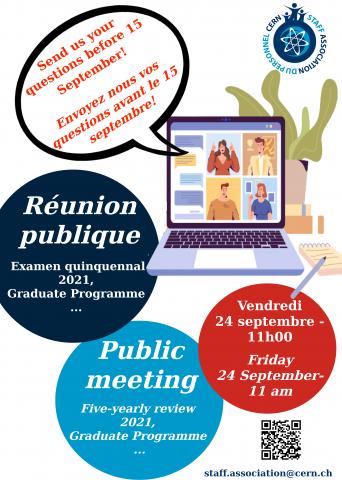 The next Staff Association public meeting will take place on Friday 24 September at 11.00 a.m.
This meeting will be an opportunity to provide you the latest information, among others on the five-year review and the Graduate Programme Review.
In order to address any issues of concern, we invite you to send us your questions via email (Staff.Association@cern.ch) before 15 September. We will answer as many as possible  during the public meeting.
In compliance with the COVID-19 health measures the public meeting will be held by teleconference. Please find more information at the following link: https://indico.cern.ch/event/1066803/
Don't miss this opportunity to get up to date with the latest news and to speak directly with representatives of the Staff Association!