FAMILIARIZATION
FAMILIARIZATION at le Jardin des Particules
FAMILIARIZATION at le Jardin des Particules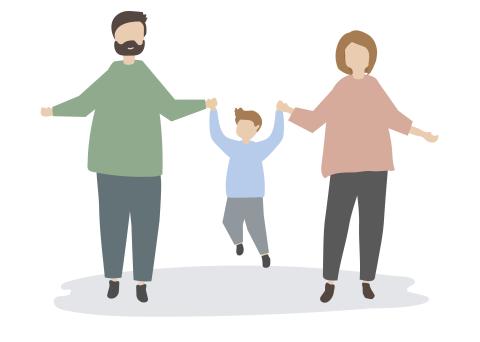 This year, a new adaptation process has been thought out and implemented in the Coquelicots (babies) and Myosotis (1 to 2 years old) sections: FAMILIARIZATION.
Our professionals have done everything possible to offer a quality welcome to the children and their families! The rooms have been designed in a pedagogical manner to allow for development and investment in complete safety.
"Will my child be able to separate from me?" "Will he feel comfortable in the nursery?" "Will I be able to let go?
Based on some observations of "routine" adaptations and following neuroscience studies on infant brain development, educational teams have changed the approach to this transition from home to day-care because parents were showing apprehension about leaving their child (especially babies) with unfamiliar professionals.
To overcome the difficulties encountered, a reception of the parents within the institution was proposed: over 3 days, for 2h30, the parent and his child come in the institution. Thus, the link between the child and the professional is created in the presence of the paren
t before a real separation takes place. 
This "child-parent-team" relationship allows the child to feel accompanied in his discovery of the crèche, and then supported at the time of separation. The parent also creates a bond of trust with the professionals who will take care of their child.
In our crèche "Le Jardin des Particules", we have chosen to welcome families according to this familiarization and we are completely delighted with the benefits of such a welcome.
Today, we observe children and parents who live the separations serenely, allowing them to enjoy their days in peace.