Reminder! The Association needs you
Reminder! The Association needs you
Reminder! The Association needs you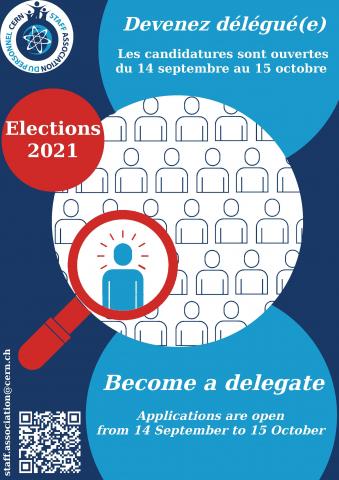 As previously published in ECHO No. 367 and 368, the elections for Staff Council delegates for the 2022-2023 term will take place in October. This is the final straight to join the Staff Association and run for election!
All the staff members, fellows and associated members of personnel who are members of the Staff Association can engage and submit their application until October 15 at 5 pm.
In order to answer your questions and discuss various issues, you will have the opportunity to meet your colleagues staff delegates at the following information meetings in Restaurant 1:
September 28: 12 pm - 2 pm
October 1st : 12 pm – 2 pm
October 4: 12 pm - 2 pm
October 7: 12 pm – 2 pm
October 12 : 12 pm – 2 pm
October 15: 12 pm – 2 pm
Get involved to represent your colleagues in your electoral college at the CERN Staff Council!
Take control of your future at CERN, become a staff delegate!