PUBLIC MEETING OF DECEMBER 2, 2021 : THANK YOU FOR YOUR PARTICIPATION!
PUBLIC MEETING OF DECEMBER 2, 2021 : THANK YOU FOR YOUR PARTICIPATION!
PUBLIC MEETING OF DECEMBER 2, 2021 : THANK YOU FOR YOUR PARTICIPATION!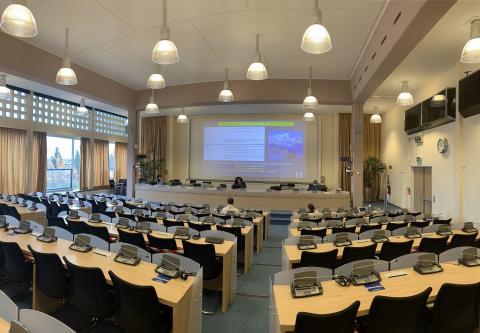 Dear Colleagues,
The Staff Association would first of all like to thank the employed and associated members of personnel who participated in large numbers in the public meeting on 2 December.
During the meeting, our representatives presented the status of the current major concern, the 2021 Five-Yearly Review.
Other important issues were also raised which are of concern to the Association, such as the the urgent question of the continuation of the collection of the Association's membership fees via the Salaries office in January, the situation around the Graduate programme, the primary mission of the host laboratory being undermined by the problems of our Users colleagues, the problem linked to the persistent lack of attractiveness of the Organisation, Le Jardin des Particules, etc.
The Staff Association has also repeatedly expressed its concerns about the emergence of a constant spirit of consultation to the detriment of concertation.
Consequently, the Association stated that a programme of action has been adopted by the Staff Council which foresees a staff meeting as early as January with the "Merit" of the Management.
It is important that the personnel as a whole stays informed and interact with their representatives on issues that affect us all. In order to follow the evolution of these and all other issues, don't forge
t to read our articles in ECHO regularly.
If you were unable to attend, rest assured: this public meeting, like the previous ones, was recorded thanks to the Audiovisual Service, which we warmly thank. You can view them now on this link.
If you came to our public meeting, once again, thank you very much for your presence, your questions and your thoughts, both at the meeting and outside.
For any questions or information you can always contact the secretariat of the Staff Association at staff.association@cern.ch. Your questions and comments will be treated confidentially.
For the coming weeks, the Staff Council wishes you, despite the circumstances, a Happy Holiday Season. This renewed Council will meet you again in January 2022, to continue to support you, to help you and to make your voice heard for the good of all and of the Organisation.