Happy Holidays to All!
Happy Holidays to All!
Happy Holidays to All!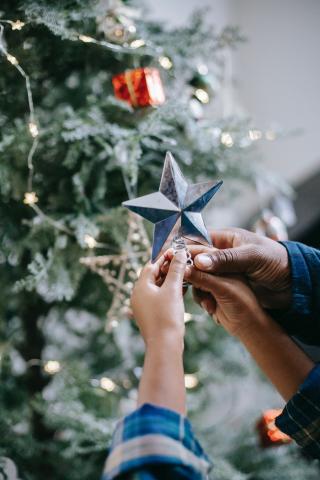 Dear members of the Association and staff,
Dear all,
Above all, at the end of the year 2020, which will undoubtedly remain engraved in our memories, the time has come to look back on these long months spent under the threat of the Covid-19. So many unexpected difficulties, restrictions of all kinds in our lives and new habits to take at work ... access, teleworking, Zoom meetings.
And yet, all of you responded positively to the decisions taken by the Organization, always decided in good concertation with your representatives.
This is also the time to have deep thoughts for all the "Cernois" families both active or retired - affected by illness or death during this pandemic and we join them in these difficult times.
Today the health situation at CERN is good, thanks to the efforts of all of us. For all this, thank you very much! It is together, by continuing the efforts already made, that we will regain, in the coming months we all hope, our activities and freedoms lost almost a year ago.
If 2020 has been a year of preparation, 2021 will be the year that ends 5YR21 (2021 Five-early review), without knowing what our working conditions will be, in order to convince the Management and the Member States of the rightness of our positions. It must be said here that videoconferences complicate our usual relations with the Administration and our decision-makers in the TREF or Finance Committee.
We will do everything in our power to ensure that our demands, those expressed in the latest surveys carried out among all of you, are met. To do so, we must all be ready to make our voices heard. We will come back to you if the need arises.
For the coming weeks the Staff Council and I wish you, despite the circumstances, a Happy Holiday Season. We will be back in January 2021, ready to support, assist and represent all of you for the good of all of us and the Organization.
 The President