YOU and the Staff Council elections
YOU and the Staff Council elections
YOU and the Staff Council elections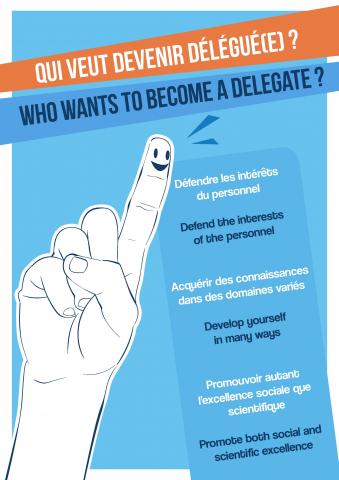 Do you want to improve your working and employment conditions?
Do you want CERN to pay close attention to the views of its personnel, to be at the forefront of the latest social advances?
Do you have ideas about the working time, careers, recruitment, diversity, health insurance or pensions?
This is your chance to contribute to change, to put your ideas forward, to be heard!
The Staff Association will renew the Staff Council in the last quarter of 2021. This will be an opportunity for you to become more directly involved in the Staff Association's work and help promote and defend the personnel's interests and, more broadly, those of the Organization itself.
Do you think you don't have time for this because of your workload? Well, this is one more reason to get involved: preserving our mental health as well as the excellence of the Organisation surely requires new ideas. The SA has always been a force of proposal.
Do you want to improve your working and employment conditions?
The Association does not say enough about what you think? Does it not take enough account of people in your situation? Change that too: stand for election!
The Staff Council, resulting from these elections will face several challenges:
Follow up the implementation of the decisions resulting from the 5-yearly review of employment conditions;
Continue to elaborate proposals to modernize CERN as an employer, still able to attract, recruit, retain, motivate and develop the people it needs from all Member States, to ensure its success and guarantee its future.
We are all concerned.
Your colleagues and the Staff Association need you, your ideas and your drive, regardless of your age, sex/gender, grade, working language or category of member of personnel (employed or associated). If you are not yet a member of the Association, you can become one by filling in this form. Only members can stand for election and vote in these elections.
Your colleagues and the Association need YOU!
Join us! Get involved!