GENERAL ASSEMBLY
GENERAL ASSEMBLY
GENERAL ASSEMBLY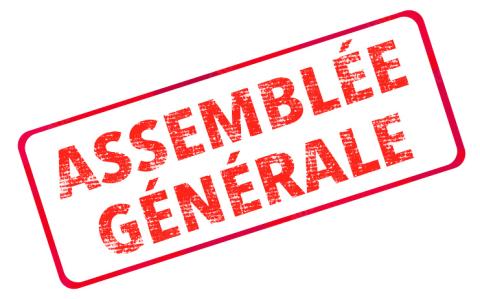 In the first semester of each year, the Staff Association invites its members to attend and participate in the Ordinary General Assembly (OGA).
This year the OGA will be held on Wednesday, 29 June 2022 at 10.30 am, Main Auditorium, Meyrin.
The draft agenda for the session is as follows:
Adoption of the agenda
Approval of the minutes of the General Assembly of 25 June 2021
Presentation and approval of the 2021 activity report
Presentation and approval of the 2021 financial report
Presentation of the auditors' report for 2021
Work program for 2022
Presentation and approval of the 2022 budget proposal
Presentation and approval of the contribution rate for 2023
Election of the members of the Electoral commission
Election of auditors
AOB
In accordance with the Statutes of the Staff Association, "Members may, after covering all items on the agenda and with the consent of the General Assembly, bring up other matters, however only decisions concerning items on the agenda may be taken. The General Assembly may, nevertheless, ask the Staff Council to examine any matter which it deems necessary".
Do not hesitate, take part in your Ordinary General Assembly. Come and make your voice count, and seize this occasion to exchange with your staff delegates